[ad_1]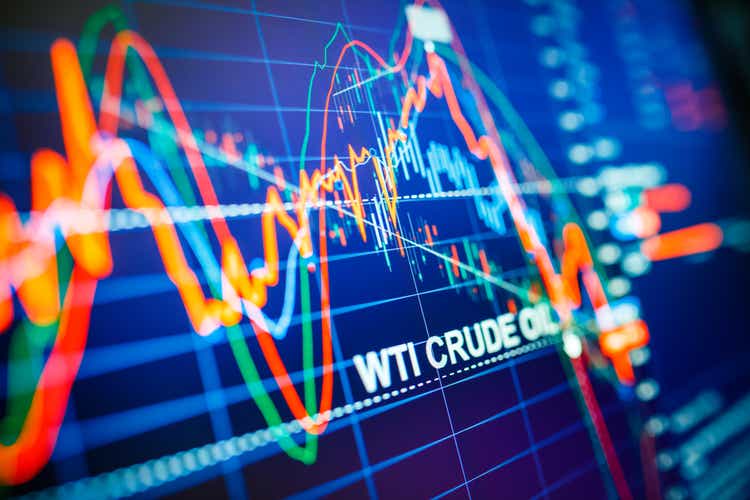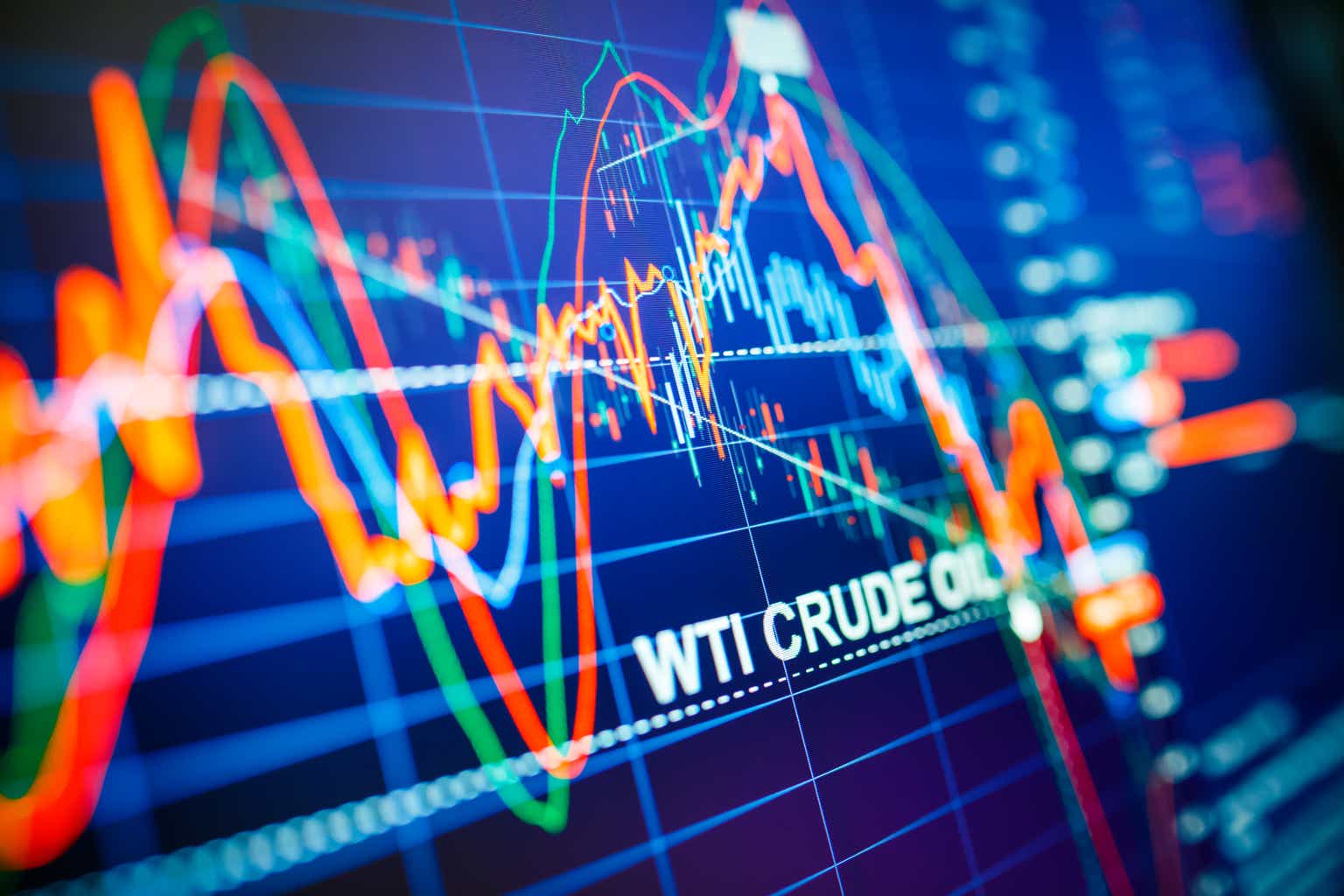 Crude oil futures climbed this week to cap their first monthly gain of the year, but also another quarterly loss as investors worried that sluggish global economic activity could hurt fuel demand.
Brent crude prices chalked up their fourth quarterly loss in a row, the longest losing streak since data started being kept in 1988, while West Texas Intermediate posted its first back-to-back quarterly declines since 2019.
Front-month Brent crude (CO1:COM) for August delivery settled +1.4% this week and +3.1% in June but ended the quarter -6.1% to $74.90/bbl, and August Nymex crude (CL1:COM) ended the week +2.1% and the month +3.7% but -6.6% for Q2 to $70.64/bbl.
ETFs: (USO), (BNO), (UCO), (SCO), (DBO), (USL), (DRIP), (GUSH), (USOI), (NRGU)
Supply has outpaced demand this year: On the supply side, the effectiveness of OPEC's production cuts have been offset by increases elsewhere, including in Russia, while on the demand side, the global economy has been sluggish, particularly in China.
But oversupply could shift to undersupply in Q3, as Saudi Arabia is unilaterally cutting another 1M bbl/day of output starting in July, and U.S. supply growth likely will slow, as producers have been steadily reducing the number of rigs in operation.
The U.S. Energy Information Administration expects global oil inventories will decline in each quarter from Q3 2023 through Q3 2024, which it says should put gradual upward pressure on oil prices.
"The next six weeks will dictate the next six months" for the oil market, RBC Capital analysts wrote, as "Saudi production cuts, the seasonal return of [more than 2M bbl/day] of refinery capacity, and leading indicators of strong Chinese crude imports should all bode well for a tighter physical market in July."
Top 10 gainers in energy and natural resources during the past 5 days: (AMTX) +30.6%, (TTI) +24.7%, (EOSE) +23.6%, (ADSE) +20.7%, (TDW) +18.6%, (BORR) +18.4%, (RIG) +17%, (NINE) +15.7%, (GNRC) +15.5%, (DO) +15.1%.
Top 5 decliners in energy and natural resources during the past 5 days: (VGAS) -30.2%, (VIA) -26.3%, (MARPS) -17.6%, (NG) -12.8%, (BPT) -11.6%.
Source: Barchart.com
[ad_2]

Source link