[ad_1]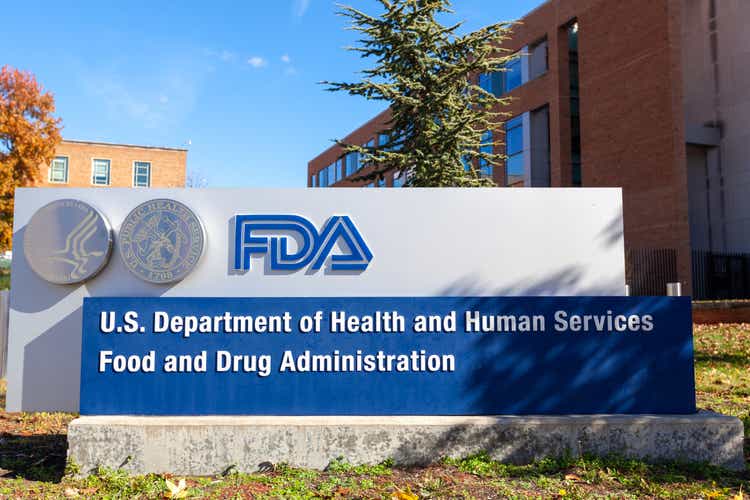 Several drugmakers are eagerly awaiting application decisions from the FDA in July.
The most significant decision comes on July 6, when Biogen (NASDAQ:BIIB) and Eisai (OTCPK:ESALF) will find out if the agency will convert accelerated approval for their Alzheimer's therapy Leqembi (lecanemab) to traditional approval.
If the FDA chooses to do so, it is a significant development for the company as it would likely lead to Medicare coverage of the biologic therapy. In June, an FDA advisory panel recommended full approval of Leqembi.
The next action date is July 23 for Verrica Pharmaceuticals' (NASDAQ:VRCA) VP-102 for the treatment of the skin disease molluscum contagiosum.
The FDA declined to approve the company's New Drug Application in March 2022 citing deficiencies at a contract manufacturing organization facility. The application was resubmitted in January.
Finally, on July 28, the FDA will act on Citius Pharmaceuticals' (NASDAQ:CTXR) Biologics License Application for Lymphir, a purified reformulation of Ontak (denileukin diftitox) for cutaneous T-cell lymphoma, a rare form of non-Hodgkins lymphoma.
More on upcoming FDA action candidates
Biogen: Mounting Expectations Ahead Of Leqembi Decision
Verrica rises as RBC upgrades citing "regulatory catalyst" for lead asset
Citius extends gains on advancing efforts to spin off oncology asset
[ad_2]

Source link