[ad_1]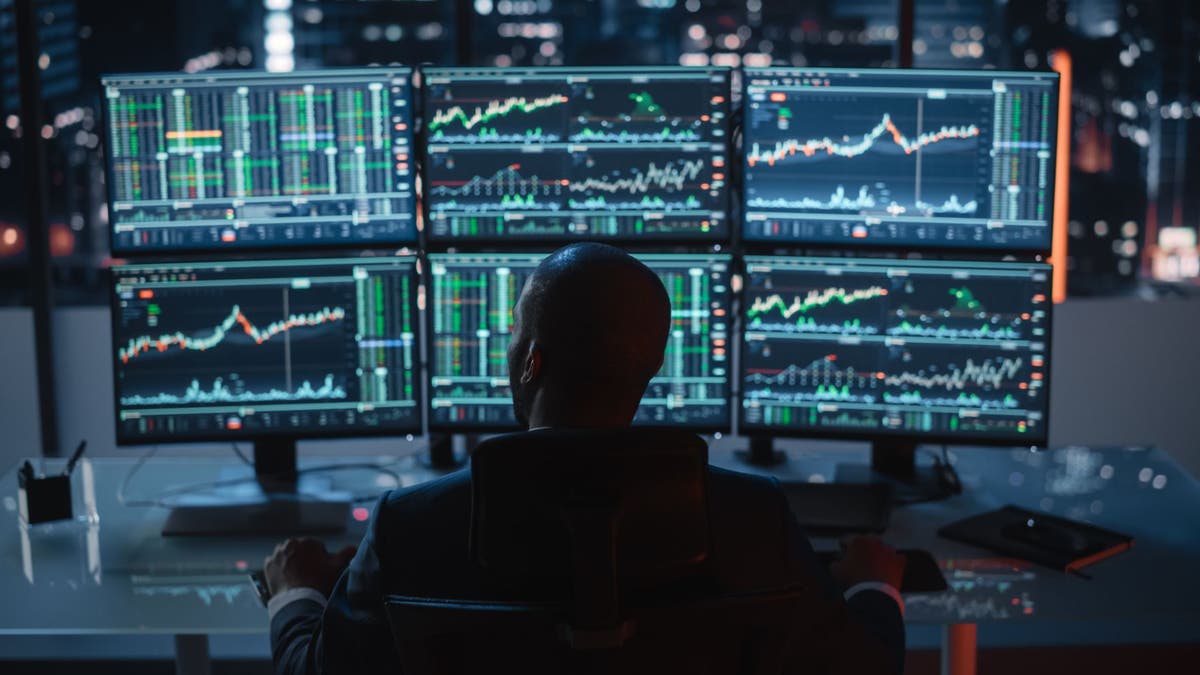 As April draws to a close, it's the right time to look back at how the 11 S&P 500 sector ETFs fared over the month. The market as a whole was only slightly positive for the month, with the SPDR S&P 500 Trust ETF SPY gaining 1.3%, although there were some differences in performance among sectors.
Performance Ranking of U.S. Sector ETFs in April and Year To Date
ETF Name

Month-to-date % chg

YTD % chg




Consumer Staples Select Sector SPDR Fund XLP

3.34%

4.06%




 




Communication Services Select Sector SPDR Fund XLC

3.05%

24.8%




 




Health Care Select Sector SPDR Fund XLV

3.02%

-1.4%




Financial Select Sector SPDR Fund XLF

2.99%

-2.71%




Energy Select Sector SPDR Fund XLK

2.86%

-1.58%




Utilities Select Sector SPDR Fund XLU

1.53%

-1.8%




Real Estate Select Sector SPDR Fund XLRE

0.47%

2.42%




Materials Select Sector SPDR Fund XLB

-0.38%

3.89%




Technology Select Sector SPDR Fund XLK

-0.63%

20.85%




Consumer Discretionary Select Sector SPDR Fund XLY

-1.24%

14.7%




Industrials Select Sector SPDR Fund XLI

-1.29%

2.11%









The consumer staples sector was the best performer in April, gaining 3.34% for the month, followed by communication services, up about 3% on the back of the strong earnings reports by social media giants and internet stocks. Health care ranked in third with a 3% increase, slightly above the financial and energy sectors. 
Materials, technology, consumer discretionary, and industrials all saw monthly declines, underperforming the market as a whole.
In terms of year-to-date performance, the communication services and technology sectors continue to far exceed all others, followed by the consumer discretionary sector.
Financials continue to be the poorest performing sector year to date, down 2.7%, followed by utilities, down 1.8%.
Sector-Moving Stocks: Which Companies Drove ETFs Performance in April?
Procter & Gamble Co. PG and PepsiCo, Inc. PEP were the main contributors to the consumer staples sector outperformance, rising 7% and 5.8%, respectively, with a weight of 14.4% and 10.2% among XLP holdings.

Among communication services, the major contributors were Meta Platforms, Inc. META, up 19.7%, and Alphabet, Inc. GOOG GOOGL, up 6%, which show a weight of 24.3% and 24.04% respectively in the XLC's portfolio. 

Eli Lilly And Company LLY, up 18.2%, and Johnson & Johnson JNJ, up 7.44%, were the noteworthy contributors to the health care sector's overall performance in April. Among XLV holdings, the former has a weight of 6.2% while the latter has a weight of 8.54%.

On the negative front, United Parcel Service, Inc. UPS and Deere and Company DE were the main drags on the performance of the industrials, both down 4.5% on the month. 

Tesla, Inc. TSLA was the poorest performance in the consumer discretionary sector, generating alone a 2.1% decline for the whole sector after dropping as much as 13% this month. 
Read Now: Meta Platforms Wants To Use OpenAI For Coding, But The Cost Is 'Crazy' High
Photo: Shutterstock
[ad_2]

Source link