[ad_1]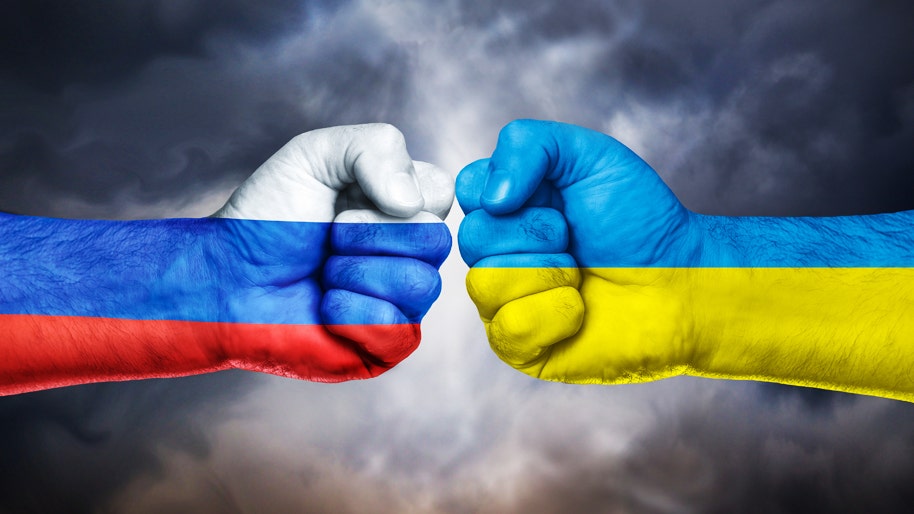 Amid escalating tensions between Russia and Ukraine, a viral video shows a Ukrainian MP punching an unidentified Russian official before being physically separated. 
What Happened: Volodymyr Zelenskyy's official attending the summit of the Parliamentary Assembly of the Black Sea Economic Cooperation (PABSEC) in Turkey got into a fistfight with his Russian counterpart after Vladimir Putin's representative snatched and tore the Ukrainian flag from his hands. 
The viral video shows the Ukrainian parliament member Oleksandr Marikovski chasing the Russian delegate down after he forcibly took the Ukrainian flag from his hands. Marikovski retaliated by landing a punch on Putin's official and cornering him, retrieving the flag before security staff quickly separated the two.
See Also: Putin-Linked Infamous Mercenary Group Could Soon 'Cease To Exist,' Says Founder
Another video also revealed that the two officials also verbally argued and physically pushed each other while Russia's Ola Timofeeva was addressing the conference.
Post the incident, Marikovski posted the video of the scuffle on his Facebook page with the caption, "Paws off our flag, paws off Ukraine, Russian filth!."
See Also: US Readies $300M In Weapons For Ukraine After Alleged Drone Attack On Putin
Why It Matters: The incident highlights increasing tensions between Ukraine and Russia, which have been further intensified by the Russian President's ongoing invasion of Ukraine.
The conflict, which began last year and has since spread to major cities such as Bakhmut, Kherson, Kyiv, and Odesa, resulted in the loss of thousands of lives, including civilians and military personnel on both sides. 
Zelenskyy, on Thursday during a visit to The Hague, said Putin must be brought to justice for his war in Ukraine. "We all want to see a different Vladimir here in the Hague, the one who deserves to be sanctioned for his criminal actions here, in the capital of international law."
Read Next: Trump Boasts Close Ties With Putin, Offers To End Ukraine War In 24 Hours: 'A Lot Of It Has To Do With The Money'
[ad_2]

Source link