[ad_1]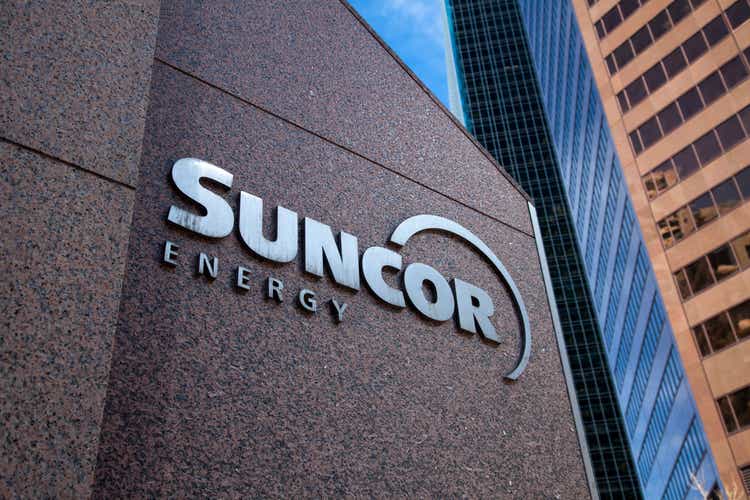 Suncor Energy (NYSE:SU) reported Monday that Q1 adjusted operating earnings fell to C$1.81B, or C$1.36/share, from C$2.75B, or C$1.92/share, in the prior-year quarter, but ahead of the C$1.32/share analyst consensus estimate.
The company said the drop in earnings was primarily due to lower crude oil realizations, increased operating expenses, lower upstream production and refinery throughput, and weaker crude oil prices.
Suncor's (SU) Q1 total upstream production fell to 742.1K boe/day from 766.1K boe/day a year earlier due to unplanned maintenance during the quarter.
Q1 E&P production slipped to 67K boe/day from 80.4K boe/day a year ago, with the decrease due mostly to natural declines and asset sales at E&P International.
Refinery crude throughput fell to 367.7K bbl/day and refinery utilization reached 79% in the quarter, compared to 436.5k bbl/day and 94% utilization in the prior-year period, with the decline due primarily to the completion of repairs and subsequent restart activities at the Commerce City refinery, as the asset returned to operations by the end of the quarter.
Q1 oil sands production fell slightly to 675.1K bbl/day, which included record quarterly in situ volumes, from 685.7K bbl/day in the year-ago quarter.
Suncor (SU) updated its guidance for full-year E&P production to 50K-60K bbl/day from 65K-75K bbl/day, with no change to the company's total production range, reflecting the delay of Terra Nova's return to production.
More on Suncor Energy:
[ad_2]

Source link