[ad_1]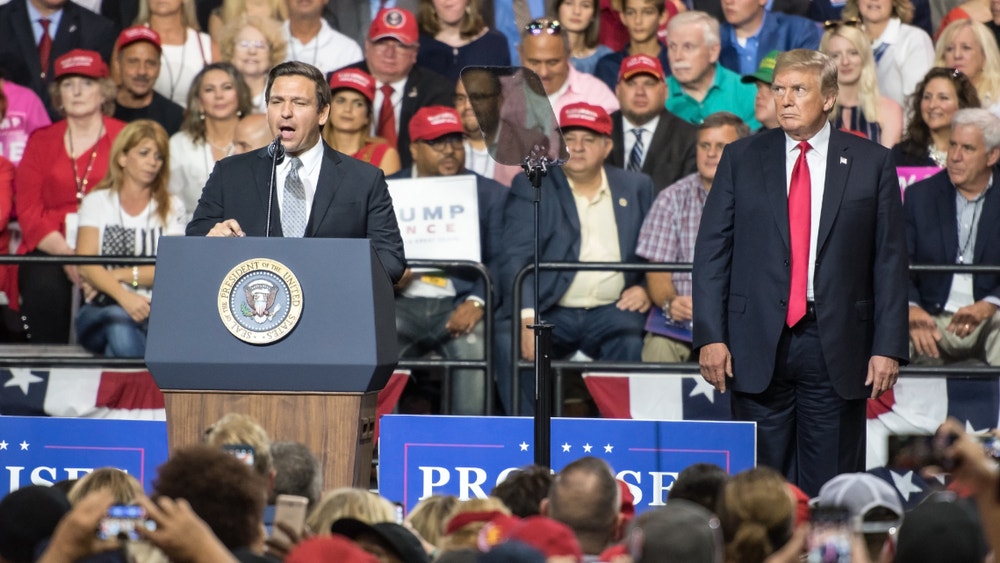 Donald Trump's former press secretary predicted that the ex-president's lead over his other GOP nomination rivals would shrink once Florida Governor Ron DeSantis officially announces his bid.
What Happened: Kayleigh McEnany, in an interview on "America 180 with David Brody" on Friday, said that the primary debates with the candidates will likely define the Republican nominating process, although it remains uncertain how the primaries will be conducted.
She praised DeSantis for doing "a phenomenal job" as Florida governor. "Polling suggests that President Trump has this wide lead, but I think that once Gov. DeSantis declares, you're going to see that lead tighten," she said, adding that "he hasn't even declared his candidacy yet."
See Also: Trump Can't 'Play The Victim Card,' Says New Hampshire Governor: 'Get In The Saddle, Show Us What You Got'
Why It Matters: McEnany's comments coincide with DeSantis' anticipated announcement of his candidacy for the Republican nomination in the 2024 U.S. presidential elections. At a recent news conference at the end of Florida's legislative session, DeSantis said he would decide "what happens in the future" soon. According to reports, the Florida governor is poised to jump into the presidential fray as soon as mid-May.
DeSantis has also previously said that he believes his ranking in polls against Trump will change after his formal announcement. 
Meanwhile, McEnany is set to take Tucker Carlson's 8 p.m. ET slot next week. She is the third such interim replacement for the most-watched host on the cable news channel owned by Rupert Murdoch in just three weeks.
Read Also: Trump Boasts Close Ties With Putin, Offers To End Ukraine War In 24 Hours: 'A Lot Of It Has To Do With The Money'
[ad_2]

Source link