[ad_1]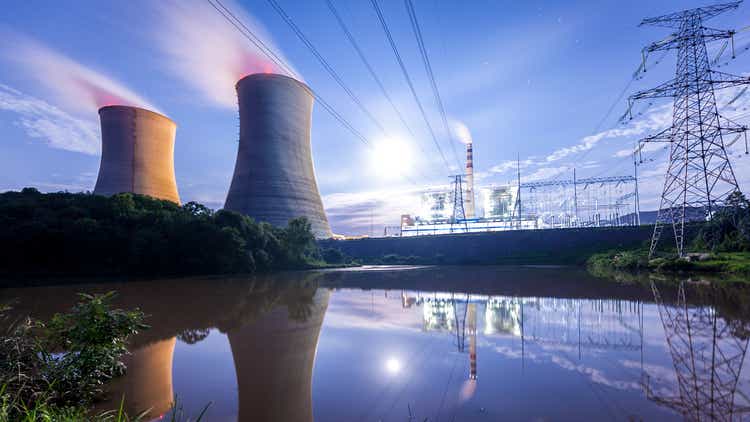 While worries about a possible economic downturn have hurt most energy-related commodities, uranium is still glowing, as uranium spot prices have climbed ~18% so far this year, the Sprott Physical Uranium Trust (OTCPK:SRUUF) is up 8% and the Global X Uranium ETF (NYSEARCA:URA) has gained 6%.
Some industry analysts think uranium has room to run higher, according to The Wall Street Journal's Jinjoo Lee at "Heard On The Street": BofA Global Research expects uranium spot prices will hit $75/lb by year-end 2025, while others see prices rising to ~$60 by then.
One clear sign of a tight market is the cost to enrich uranium, which surged from $60 per separative work unit before Russia's invasion of Ukraine to ~$140 today, according to Jonathan Hinze, president of UxC, a nuclear fuel consultant.
Uranium demand has seen a boost as some countries are looking to extend the lives of existing nuclear power plants, and the U.S. Inflation Reduction Act created a tax credit for existing nuclear power plants, giving them an incentive to keep running.
On the supply side, BofA Securities forecasts a production deficit of 60M lbs of triuranium octoxide by 2035, roughly equivalent to the annual output of Kazakhstan, the world's largest producer.
Potentially relevant stock tickers include (CCJ), (DNN), (UUUU), (UEC), (URG), (NXE), (SMR), (OTCQX:FCUUF)
More on uranium stocks:
[ad_2]

Source link